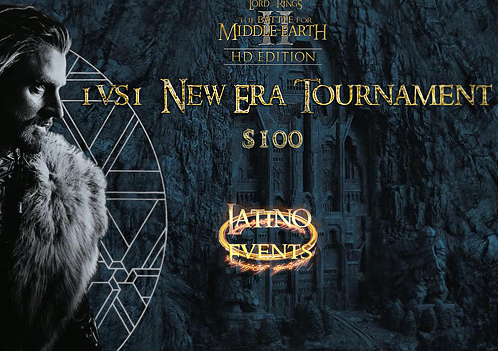 Dear BFME 2 Friends

As promised, here is my first tournament in this lovely game.

Main Informations : Format :
Groups/ Single Elimination (Depending on how many players sign up, I decide if we start by groups or SE) All will be drawn by me LIVE.
Patch :
1.09
Platform :
Game Ranger
Match Rules :
Random + Picking Factions allowed, 1000 Starting Resources; 1x Command Point Factor; No Custom Heroes.
Sign Up Date :
27th December 2018 untill 16th January 2019
Start Date:
Friday 18th January 2019 untill Mid of February
Registration :
Tournament Name + Gameranger ID + Country
Host Rule :
If we start per groups each one can host their game, once we reach Single Elimination, I will try to Neutral all the games.
Map :
Fords of Isen 2 (If Group players can pick other map but SE only FoI)
Cashprize :
100$ (70 $ 1st place, 30$ 2nd place)
Stream :
Main games (Single Elimnation) wil be streamed by me and I will try to get BFME2 guests on
https://www.twitch.tv/latino19

Please if you have any adivce or question, feel free leave a comment.
Start Signing up :