Isengard 2.01 to 2.02 Transition Guide
I'm going to be giving you an introduction to the 2.02 Isengard faction. Although not a lot has changed, there have been a few critical changes that you need to know about in order to succeed in 2.02. When I see I'm versus Isengard in a game my first thought is "Ah crap," mainly due to the fact that Isengard
Continue reading...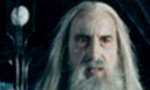 Isengard Hero Guide
Isengard has only four heroes, but they are totally different and all have different uses. Lurtz is often considered the most useful hero because he is good all around while the other three heroes seem to be more specialized in certain areas. The heroes offer a great variety of abilities that, in combination
Continue reading...
Explosive Mines
First of all, Isengard Explosive Mines are siege weapons that deal the most siege damage amongst other siege weapons in the game. Two of them are enough to take down a Fortress and they're highly resistant to arrows. Even if an enemy Fortress has five Towers attacking the Mine, the Mine will still do its nasty work.
Continue reading...
The White Hand Will Not Be Stopped!
Hello and welcome to my guide about Lurtz. This guide will mainly focus about how to use Lurtz and how to use his powers most effectively. It's good to get Lurtz in all match-ups. Always get Lurtz in early game when you can afford it, as he can kill any early game units in one shot, making him very
Continue reading...
What Has Twelve Legs and a Huge Trunk?
No, it's not some kind of super Mumak, it's a Battering Ram. In this Tip of the Week I will explain a few good ways to use the Isengard and Mordor Rams and also the Dwarven version, the Demolisher. Isengard and Mordor are the only factions to have the basic Ram, which you can get from their own Siege Works without
Continue reading...