Map Awareness Part 2: 2v2 Maps
There have been six new 2v2 maps since the birth of 2.02. They are: Anorien II, Emyn Arnen II, Far Harad, Shire, Tournament Anorien and Tournament Rohan. All of these fantastic maps can be used in ClanWars too. This map is a classic. Anorien II was transferred
Continue reading...
Map Awareness Part 1: 1v1 Maps
The Unofficial 2.02 patch adds several new maps to the game, both 1v1, and 2v2. They have all been made and balanced for competitive play. Fortunately, these maps have become more popular recently and hardly anyone uses the bad excuse "I don't know that map, so I won't play it" anymore. This is the
Continue reading...
The Old Forest and Lothlorien: Eryn Laer
Unofficial 2.02 has added numerous 2v2 maps to the game, but not many 1v1 maps. Up until now, the only new 1v1 maps in 2.02 were Thoon's Erech, released with the original 2.02 patch, and my own Tyrn Gorthad, released last month in Version 2.4. With Version 2.5, we have been doubling the amount of 2.02 1v1 maps
Continue reading...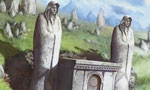 Tyrn Gorthad
Tyrn Gorthad is the new 1v1 map in Unofficial 2.02 Version 2.4. It's also the first new 1v1 map added in 2.02 since Erech, which was added in the original patch almost two and a half years ago now. That's why the addition of Tyrn Gorthad is a big deal. We're hoping that this map gets significant use in ClanWars, so be
Continue reading...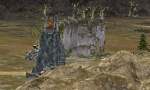 Emyn Arnen II
Besides a slew of balance changes, Unofficial 2.02 Version 2.1 also adds a pair of new maps to the game. One of those maps is Emyn Arnen II, a map created by EA itself for BFME I which BFME I players might be familiar with. A few years ago, then GameReplays.org staff member Rohara converted all the BFME I maps
Continue reading...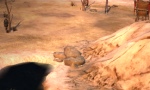 Far Harad
Some of you may remember the first announcement a few months back about Far Harad, one of the two new 2v2 maps in 2.02c. This map was made specifically for 2.02c, and specifically for you the player. I know you're probably fairly streetwise at this point, so I won't bog you down with the obvious, like resource
Continue reading...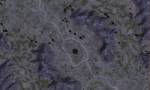 Erech - A Complete Guide
The front lines in any war are dark and dangerous places, and any soldier can be easily caught off-guard if unprepared. Have no fear though! I am here to enlighten you on the newest battlefield for The Rise of the Witch-king; U2.02's one versus one map, Erech. Erech was designed to be symmetrical, that means that
Continue reading...