Call for Transport is a very important tool that both GDI and Nod can use once they deploy an Airfield. The transport can be used to transport Engineers long distances, provide some mid game harassment, and push around Commandos.
Engineers
With the nerf of Engineers in Kanes Wrath forces those of you who love capturing buildings to get a bit more creative in doing so. However, despite their 3 second capturing delay, Engineers are still very useful. The Call for Transport is still a very effective option to use in the mid/late game scenario for your Engineers. The best ways to use this upgrade is to be sure you can do it without your opponent scouting your transport. Second, use the sides of the map to your advantage and microing the Call for transport with your units is crucial to success. Be sure that when bringing the Drop into your opponents base, you are distracting him and putting pressure elsewhere. When dropping off the transport you should make the drop off point near your opponents building.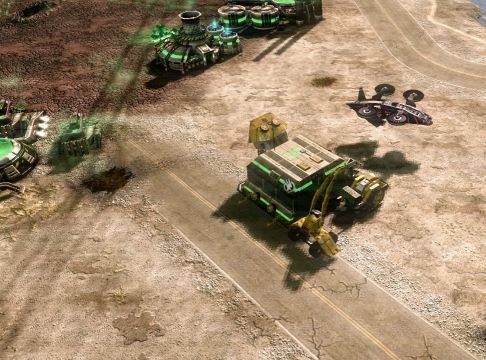 Commandos
There are a few perks about using the Call for Transport with the commando. Namely, your opponent won't get the warning until the commando has landed (hopefully) in his base. Micro'ing the Transport is very similar to that of the Engineer, and it is important that you watch for AA, and are careful with the placement of the Commando once you enter your opponents base.
Microing the Transport
When you are utilizing this tool, keep in mind the health that each Transport has. It is very little, and that said you need to be sure it stays away from enemy fire. You should fly the transport over "non-action" zones, and over terrain difficult for any opposition to your Transport. When you are dropping off your transport, keep in mind the 5 second unload time. You will want to be sure you are distracting your opponent to the best of your ability when you are unloading/entering your opponents base. Be sure that you move in so that your opponents radar won't warn him of the incoming Transport.